Dr. D'Agostino has offered the highest quality Chiropractic care to the Back Bay, South End, Fenway and Beacon Hill communities for 20 years.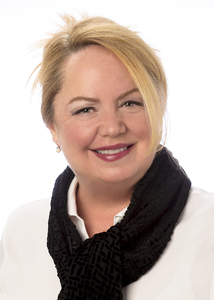 Dr. D'Agostino attended SUNY Binghamton where she was on the Dean's list and graduated with a BS in Biology. She continued her education at Western States Chiropractic College, where she graduated Summa Cum Laude in 1991. She garnered further experience practicing with respected doctors in Massachusetts and Rhode Island before opening her own practice in 1994

Trained in a variety of techniques during her education, she continues to acquire the latest practical knowledge allowing her to customize treatment to meet the needs of each individual patient. She uses a variety of techniques to tailor the treatment to the needs of the patient. With a focus on traditional "Diversified" technique, she also uses COX flexion distraction, Activator, SOT, Neuromuscular Reeducation, and Trigger-point therapy. Dr. D'Agostino uses state of the art physio therapy equipment including cold laser, electric muscle stimulation, and ultrasound therapy. To get you actively participating in the healing process Dr. D'Agostino provides therapeutic stretches and exercise programs.
All treatment is provided with state of the art equipment in a relaxed atmosphere.